Join our Missionary Program
Be part of a community of people making a difference
The need
Today, more than ever, young people long to know there is more to the human story. Most teens struggle to know the truth about who they are and what they're made for.
A sext sent on a whim. An eating disorder that escalates into a hospital visit. A hookup with someone that's not even lunch date material. A secret abortion to save a college career. A sex addiction to escape the emptiness of everyday life. The need is urgent.
The culture hands us counterfeit versions of love and freedom, promising to satisfy our deepest desires, but instead leaves us feeling anxious, overwhelmed, and unfulfilled.
This is where you step in.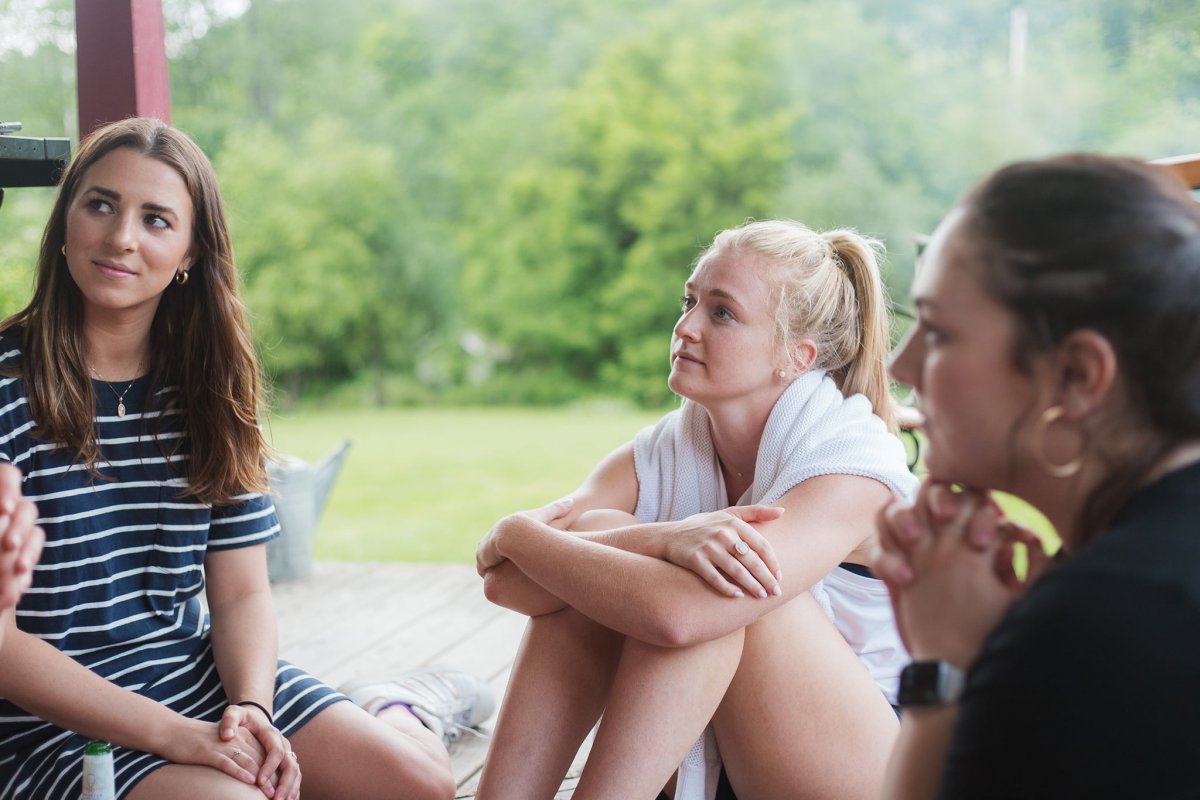 Become a Culture Project Missionary
This mission isn't just an opportunity to change the world for the better; it's an opportunity to be changed for the better.
The Culture Project offers an in-depth program which equips young adults to succeed in the mission field now and also prepares them to excel in the professional world in the future.
Our mission teams serve local communities, delivering presentations to young people in schools, conferences, and parishes, as well as engaging culture through friendship and conversation.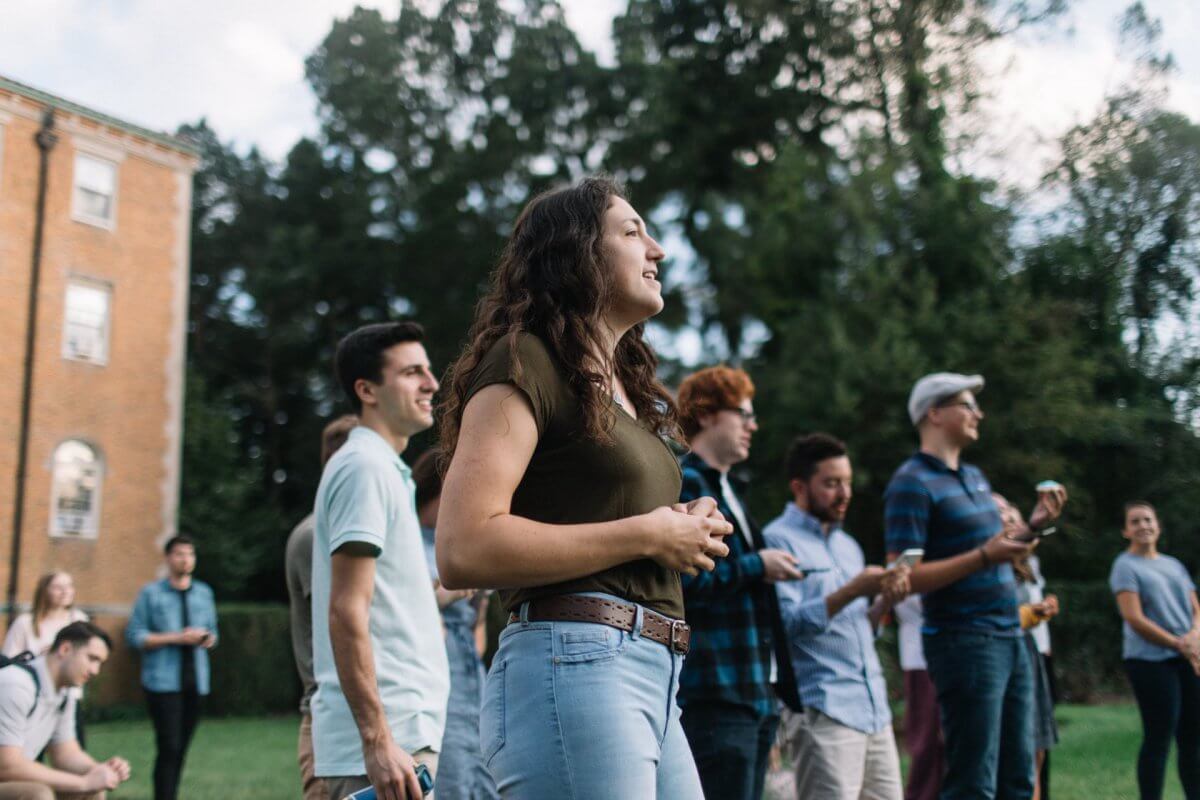 OPPORTUNITIES FOR LIFELONG LEARNING
Total immersion in a Christ-centered community
Personal commitment to daily Mass & Holy Hour
Life-giving retreats
Ongoing development of a wide variety of professional skills
Public speaking formation
Ongoing opportunities for education in financial responsibility
Intensive Support Raising Seminar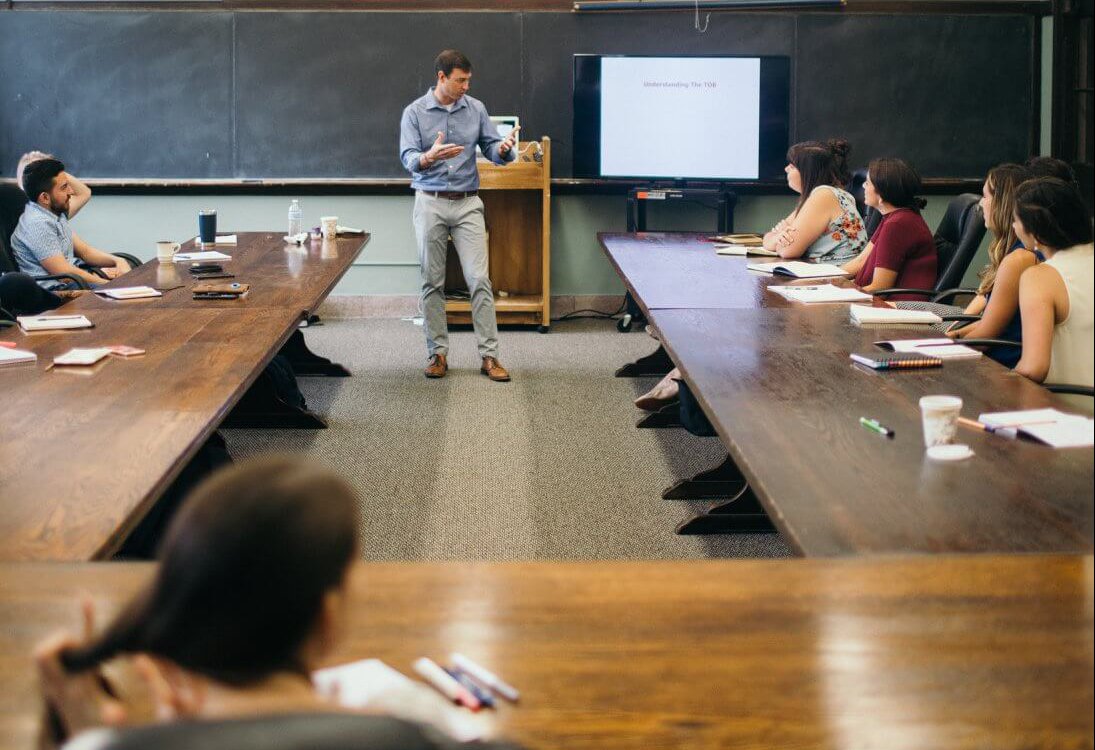 4 Pillars
of Our Missionary Program
---
Missionary Work.
The Culture Project invites young people to live a life of virtue by promoting human dignity and sexual integrity.
We challenge students in conventional settings such as schools, youth groups, and conferences through dynamic presentations. We also engage people in unconventional settings by evangelizing at universities, bars, local community events, and outside of businesses that violate human dignity.
Each missionary is equipped to engage and transform the culture. A year of mission creates an environment for us to pray, to build relationships, to grow and gain formation, and to communicate our message effectively.
Our aim? A culture of virtue restored, one person at a time.
Formation.
Total formation of the person is key to cultural restoration. We spend two months undergoing formation, seeking integration of the intellectual, spiritual, communal, & professional life.
PRAYER.
The Culture Project missionaries commit to daily Mass, holy hour, and common prayer. We realize our absolute dependence on the Lord, the Church, and the Sacraments for growing in virtue and enduring in our mission.
Community.
Living, praying, and working together is part of each missionary's commitment. We believe in giving young adults the practical framework to grow in virtue and to develop rich, lasting friendships through intentional community life. It is from this foundation that our entire mission flows.
Meet Our Missionaries
---
Have Some Questions?
Here are frequently asked questions!
What does a Culture Project missionary do on a daily basis?

Daily schedules differ slightly for each team. Some days consist of back-to-back talks in schools, others could be hosting youth or young adult groups, working in the office on various projects, attending conferences or events for ongoing formation, and/or preparing for evening events with your community. In all the different avenues of our mission, missionaries commit to a joyful service in both large and small tasks.
When does each mission year begin?

All new and current missionaries arrive for a month of initial training on June 1st.
How long is the commitment?

Each missionary makes an initial commitment of 13 months. The year begins with a month of training and formation in June. Each mission year begins June 1st and ends on June 30th of the following year. The program is not limited to one year; all are invited to walk through a simple re-application process for subsequent years.
What qualifications should I have to become a missionary?

It is encouraged that missionaries finish college before embarking on this mission program; however, we will consider applicants who do not have a college degree. Postgraduate work experience is a great asset to our organization, though not necessary to apply.
What if I've never given a talk before?

Don't worry! Every missionary undergoes intensive speaker training as part of the formation process. Even missionaries who previously had a fear of public speaking have finished their year confident and comfortable presenting in front of groups!